Lehigh Fluid Power Pressure Boosters and Intensifiers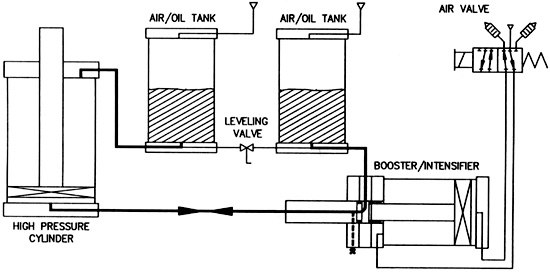 Boost Standard Shop Air to Hydraulic Pressure
Boosters and Intensifiers are practical devices that multiply shop air into higher hydraulic pressure. Air/oil tanks are used in the circuits to store and make-up the volume of hydraulic oil.
Booster sizes are cataloged from 3-1/4″ to 12″ bores with rams 5/8″ to 3-1/2″ diameter, output pressures to 5,120 PSI with input pressure of 80 PSI. See our catalog for information on the Single Pressure and Dual Pressure designs that are available, as well as formulas and sample calculations for circuits.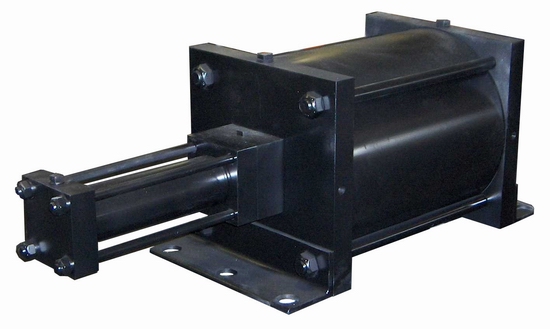 Remember, this product is also available in an all-stainless steel design!