The Lehigh Valve Actuator Air Cylinder uses Lehigh's Exclusive Miracalube® Self-Lube System – and is now available with composite tubing
Lehigh's uncompromising quality is built into this light duty, cost effective cylinder series designed to meet the valve industry's requirements for guided load actuation. Whether it's on a knife gate, drain or sampling valve, Lehigh's VAC series is designed to perform and be an outstanding value.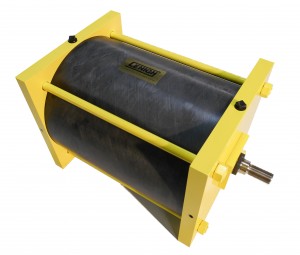 Features:
8″ to 36″ Bore (catalog to 20″ bore, please call for larger bore spec)
Operating Pressure to 120 PSI
Standard Carbon Steel Construction with bronze rod bearing (8″ bore uses brass tube)
Miracalube® Self-Lube System
Nitrile Seals standard
Tie Rod Mounting Design
Tapped holes in open and closed heads to accommodate lift eyes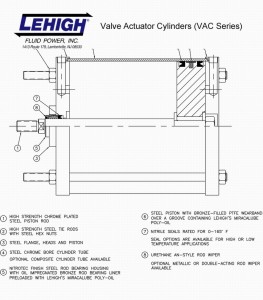 Valve actuator cylinder (VAC) cutaway with component details.
Options:
Spring Extend/Retract
Composite cylinder tubing (Test/Application Notes)
Manual Overrides
Stainless Steel Construction
Internal Stops
Epoxy Finishes
Open/Closed Valve indicators
Seal Materials (Non-Standard Temperature Ranges)
Other Fluid Media
Recessed tie rod nuts
Positioners – Flowserve & Moore/Siemens
Many More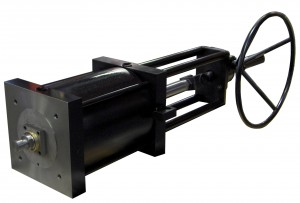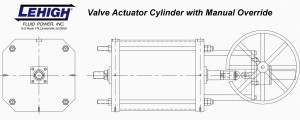 VAC series cylinder applications:
Pinch Valves
Knife Gate Valves
Drain Valves
Sampling Valves
Other types of process valves serving the pharmaceutical industry, chemical processing, mining and pulp and paper industries along with many others.