JHDA Series Cylinder With Lehigh 2MA Series Slide Valve, Brass Tube & Standard Steel Construction
The Lehigh Linear Air Motor Cylinder and Valve Assembly
Lehigh JHDA Series Linear Air Motors features the JHD heavy duty air cylinder with an air valve mounted to create a cylinder and valve designed as a unit. These units are also available for automatic operation: Automatic Return or Automatic Reciprocating.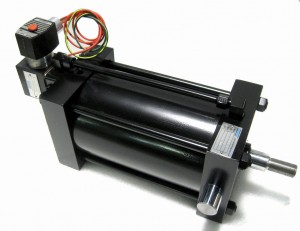 Features:
1″ to 8″ Bore
Operating Pressure to 125 PSI
Miracalube® Self-Lube System Standard from 1-1/2″ Bore and up
Brass and Steel Standard Construction
Brass Tubing 1″ through 8″ Bore
Carboxylated Nitrile Seals
Most NFPA Mounting Styles
Options:
Cushions
Magnetic Piston/Tie-Rod Mount Limit Switch
Internal Stops
Linear Feedback Devices
Seal Materials (Non-Standard Temperature Ranges)
Many More
Applications:
Bulk material handling
Cement plant operations
Coal Handling/Power Gen
Pumping operations, bilge, marine, etc.